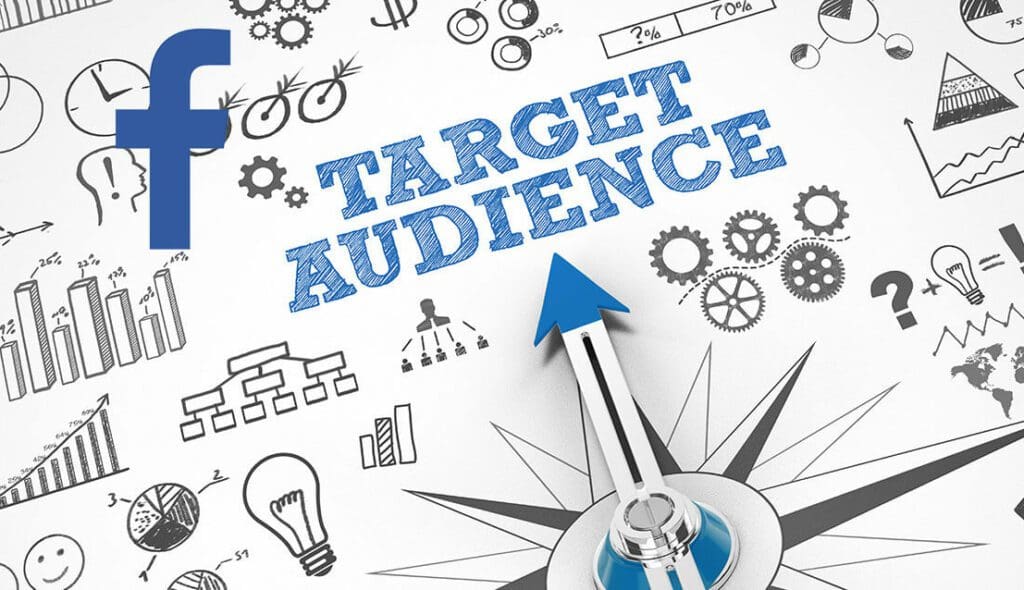 Have you been running Facebook ads for your business and wondering if you are getting the most out of it? Or just considering Facebook ads and don't know where to start? Then you have the right mindset and taking a look at your target audience is a great place to start.  By optimizing your audience targeting, you can reach relevant customers and improve your return on ad spend (ROI). 
What is a target audience and how do I determine who to target?

 
A target audience is the group of people that you would like to show your ads to. It is definitely not everyone and it can be different groups of people depending on your goals. To figure out who should be in your target audience, start by looking at your current customers and ask yourself these questions: 
Why and where are they purchasing?

                                                                     

Which ones are repeat customers?

                                                                                             

What other interests, behaviors, values do they have or share?

                                   

What problems your product or service solve and for different groups of people?
After answering these questions, you may learn that you have more than one audience to target and Facebook offers three types of audiences, Core Audiences, Custom Audiences, and Lookalike Audiences to reach each audience in a slightly different way.  Below are explanations of the different Facebook audience types, how to create them and when to use them.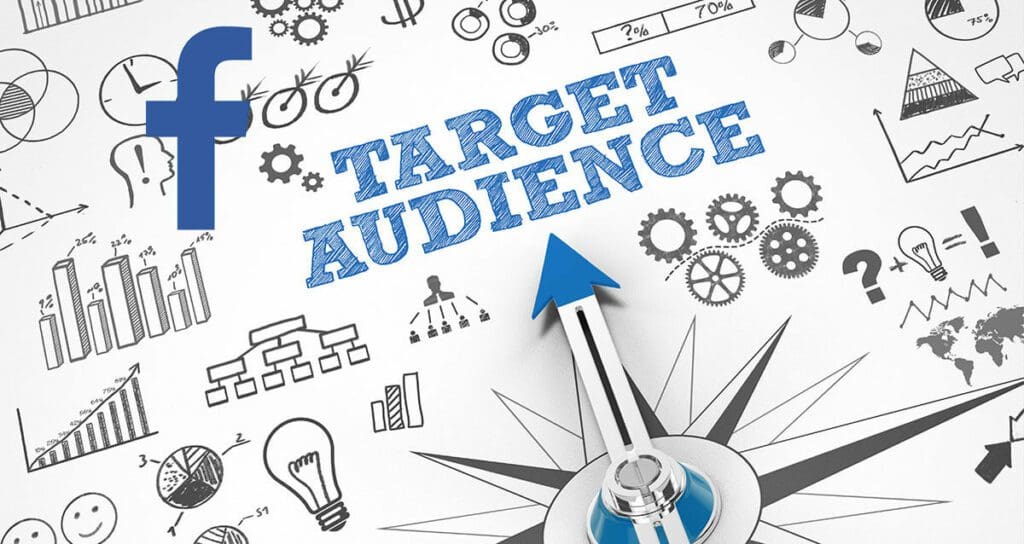 Core Audiences allows you to select your audience based on a variety of characteristics like location, gender, age, interests, and behaviors.  You will find these options when creating a campaign or you can edit in an existing campaign by selecting the campaign, then click edit under the ad set name you would like to update.
Location: This sounds simple, but make sure you are targeting the correct location. If you are a brick and mortar store, try using Radius targeting.

 

You can waste a lot of money if people are seeing ads that live too far away to visit your store.

 

If you are selling your products online and ship only to certain locations, make sure your ads aren't being shown to people where you don't ship.
Age and Gender:

 

Selling products designed for a certain age or gender?

 

Make sure you aren't showing ads for products designed for a different age or gender.
Language – If you are targeting English speakers in the US, then leave this blank.

 

If you are targeting people that use another language besides a common language in that country, then enter that language.
Detailed Targeting: Here's where it gets tricky.

 

First off, there are interests and behaviors and it is important to know the difference.

 

Then there is the option to Narrow Audience.
Interests

: This category targets people who have expressed an interest in these categories, mostly through likes.

Behaviors

: This category uses internal data from Facebook and external data from their Data Partners about their purchasing habits and so on. 
For either of these, you can try typing in a relevant interest or behavior to your business and click on suggestions to see what Facebook recommends.  The possibilities are almost endless.  You can pick 1 or as many as relevant.  Your ad will show when someone matches at least one of them.  For example, if you are selling toys and you enter parents and toys, your ad will show to people who are parents or are interested in toys.
Narrow Audience:

 

If you would like to show your ad to people that fit into two categories instead of just 1, click Narrow Audience ad enter additional interests or behaviors.

 

For example, if you are selling toys, Add parents like the example above, then enter toys here.

 

Then your ad would show to people who are parents AND are interested in toys.


Connections: Looking to reach people who already have a connection to your business? Click "Add A Connection" and choose from people or friends of people who like your page, used your app, or responded to your event.

 

Looking to reach new customers?

 

You also have the option to exclude people who already like your page, use your app, or already responded to your event. 
Custom Audiences allow you to target your existing customers or people who have interacted with your business.  Customer audience are great to use when you want to re-market to your existing customers.  You can create Custom Audiences in your Assets Library by selecting Audiences, then Create Audience. You can also add existing Custom Audience during campaign and ad set creation.  There are 5 categories to choose from and Facebook hashes all uploaded data to protect your customers privacy. 
Customer File:

 

simply upload a file with your customer data like name and phone number.
Website Traffic

: With your Facebook pixel installed on your website, this allows you to create a list of people who visited your website, viewed a specific web page, spent a specific amount of time, initiated a check out or added an item to their cart.

App Activity: With the Facebook SDK installed on your app, you can target people who launched your app or game, a percentile of most active users, user purchase amount percentile, by segment or event such as a session end.


Offline Activity

: Upload a file of customers who have done things like made a phone call, purchased in store, registered for an event etc.

Engagement

: Create a list of people who have interacted with your content on Facebook and Instagram like viewed a video, completed a lead form, opened a Canvas ad, interacted with your Facebook page or Instagram profile, or interacted with your event facebook event.
Lookalike Audiences will reach the customers that your business has not had an interaction with but who look like people that already like your page, website, purchasers, etc.  Use this audience to find new customers that are similar to your existing customers without launching a higher budget brand awareness campaign. You can find and create Lookalike audiences in your Asset Library under Audiences.  You can also add existing Lookalike Audiences during new campaign and ad set creation.
When you create a new Lookalike Audience, you have to choose a source, a location, and an audience size.
Source:

This can be one of your custom audiences or a page.

Location

: Choose either a country or region

Audience Size: This determines how closely the new target audience will match your custom audience.

 

Choosing 1% will create a new audience that very closely matches the custom audience you chose.

 

The higher the percentage, the less closely the new audience will match your custom audience.
Audience size means something entirely different with Core and Custom Audiences.  Here, it refers to the actual number of people in the audience.  When creating a Core Audience, pay close attention to the audience size widget on the right hand side of the screen.  If your audience size is too small, broaden it and if it it is too large, narrow it.  When uploading a customer list for a Custom Audience or lookalike audience there should be a least a 100 people in it.
Ready to give it a try?
Now that you are equipped with more information about the different audience types offered by Facebook, think about who you really want to reach and use your new knowledge to make the most out of audience targeting. You just might be surprised at your ability to reach more relevant customers and get the best return on your ad spend out of your Facebook campaign.
Our Internet marketing agency is here to help you along the way with all your digital marketing needs – contact us for a quote!
Join our list!
Our blog, delivered to your inbox. Never miss a post!