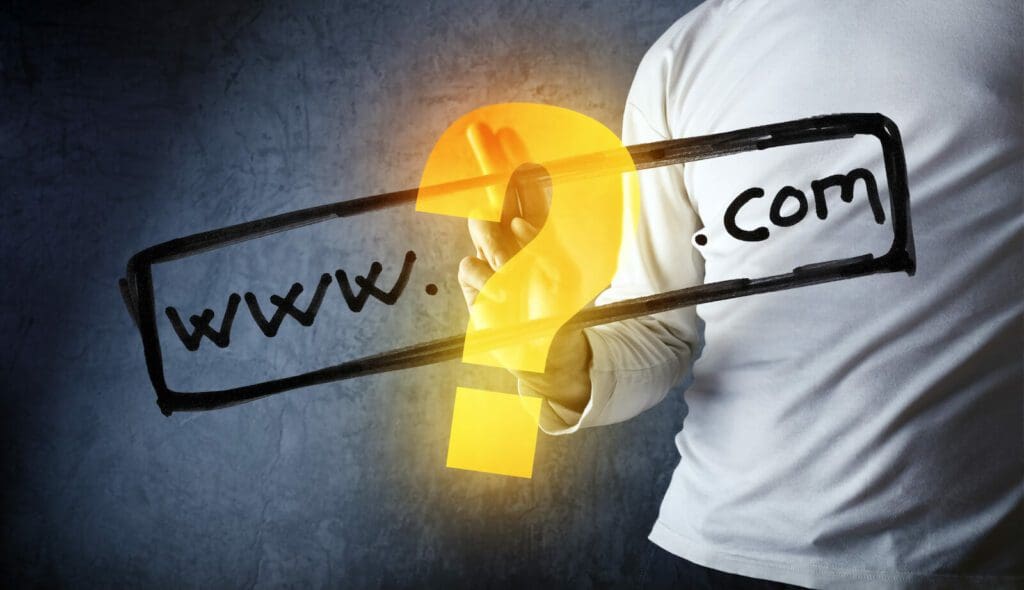 Occasionally clients come to me with their domain name already purchased, which is great! Sometimes they even have more than one domain name. So the question is, what can you do with all those domain names? There are a few options.
You can choose one for the website, and then the others can all be forwarded to that site. So say if you type in mydomain.org it automatically pulls up mydomain.com. If the .org and .net or other variations of your domain are available, this is a great idea, in the event that anyone types in the wrong extension. You can redirect any domain you want to your website. However, keep in mind that just because you bought mydomain.org and forwarded it to your site at mydomain.com, the search engines will not index the second domain, since it's only a forwarder and has no content. So unless people know to type in one of your alternate domains, they will really have no way of finding it out. Buying random domains and forwarding them to your website is not going to be a valuable tool except in certain situations. Here are a few ways that buying additional domains can be helpful:
You buy your same domain, but with various extensions. For example mydomain.com, mydomain.org, and mydomain.net. That way anyone who types in the wrong extension will still get to your site.
Your domain name is hard to spell/remember, so you buy an additional one that is easier to say on the phone. For example, if your law firm domain is www.smithjonesmillerweberandassociates.com, that may be hard for you to tell people in passing, so perhaps you buy something like thesmithfirm.com or sjmwlaw.com. Having the longer domain may be better for search engine results, but having something easy to say is good for word of mouth.
Your domain name is frequently misspelled. This is a great idea if you know your domain will be misspelled, you can buy up the misspelling and forward to your site. This way if anyone types in the wrong spelling, they'll still get there. For example, if your website is www.webberstore.com, you might also buy www.weberstore.com and forward that domain to your website.
How not to use your extra domains
One important thing to avoid doing is making multiple websites for the same business. We have had clients come to us that have had several different websites, all offering the same services, and we've had to do some reconnaissance to get everything together. It's a bad idea to have multiple sites for the same business, and here's why:
You are creating your own competition. If you have two websites for your business, the they will have to compete with each other for ranking in the search engines. It's hard enough to compete with your actual competitors, don't compete with yourself.
If you have two or more sites for your business, you may wind up with duplicate content. Google doesn't like duplicate content, and as a result, your sites, both of them, will appear lower in the search engine results.
It can be confusing to your clients who find information about you on different sites.
It's more to maintain! Hey, running one website, and doing it well, can be very challenging. Trying to do it with two, while also running your business, is just creating more work for yourself. Keep it simple.
Need help getting your domains organized? Contact us today. We'd love to help you figure it out.
Join our list!
Our blog, delivered to your inbox. Never miss a post!