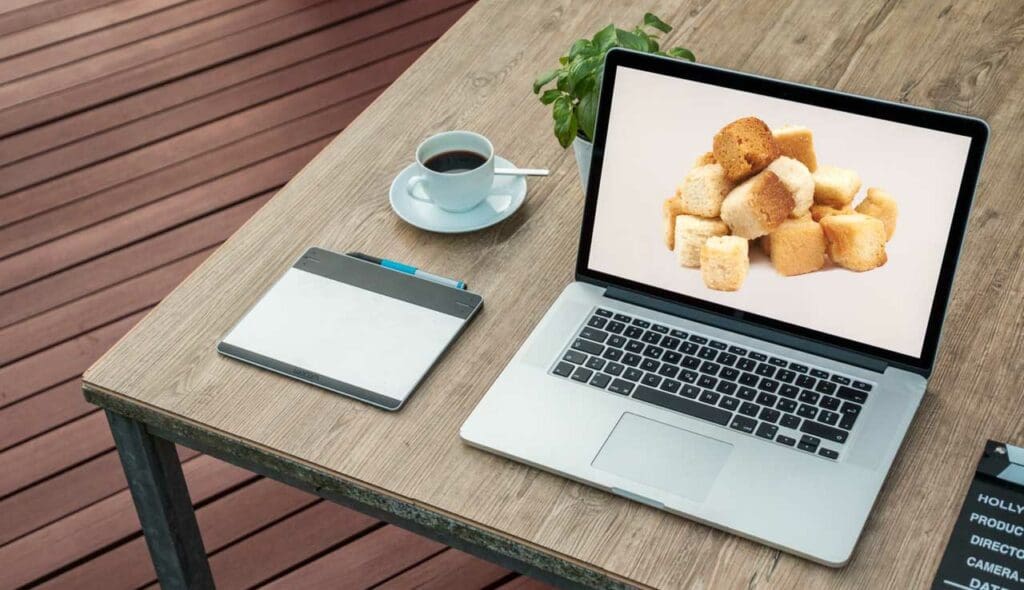 When you hear the term breadcrumbs, you may think of a canister of crumbs you can use to make meatloaf, but I want to talk to you today about website breadcrumbs, what they are, and how they can help your website.
So what is a breadcrumb?
A breadcrumb is basically a website trail that shows your location in a website. (I liken them to a street sign on a corner, showing you where you are.)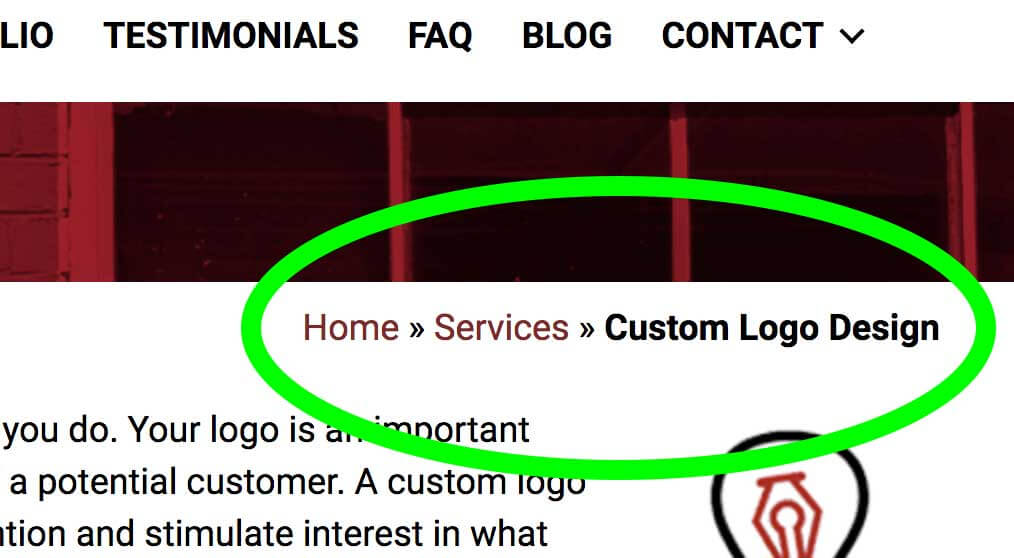 A navigation menu sometimes will indicate what page you're on, but the breadcrumb indicates how deep into a website you are. They are particularly helpful because you don't always enter a website on the homepage. If you're searching for a specific term, the page that Google gives you often times is not the homepage, so it's nice to easily see the depth of your location. It's also clickable, so you can easily jump from your page to the homepage or another page within that hierarchy.
(Yes, breadcrumbs are named after the Hansel and Gretel fairy tale.)
Benefits of using breadcrumbs
Google loves them! They help Google understand the hierarchy and structure of your site and they can even use them in their search results. They can definitely give your SEO a boost.
They can lower your bounce rate. Since a lot of your visitors will enter your site at a page that isn't your homepage, they can easily navigate to another part of your site. If a person clicks through to another page rather than leave, then your bounce rate is going to be lower.
They help your users find their way, which increases the chance of a website conversion. If the person lands on your site and can't find what they are looking for, they're more likely to leave without contacting you. Breadcrumbs can direct them on the right path to finding what they need.
How to Add Breadcrumbs
Some themes come built in with breadcrumbs, some need you to add breadcrumbs. There are also a ton of plugins that will add breadcrumbs to your site for you.
A few popular breadcrumb plugins include:
If you're already using Yoast (which you should, in my opinion), then you can easily add breadcrumbs by placing a code snippet in your child theme. (If you don't know much about code, please ask for help.)
If you love and use the Genesis Framework, then the breadcrumbs are already built in, you just have to turn them on in your Genesis settings.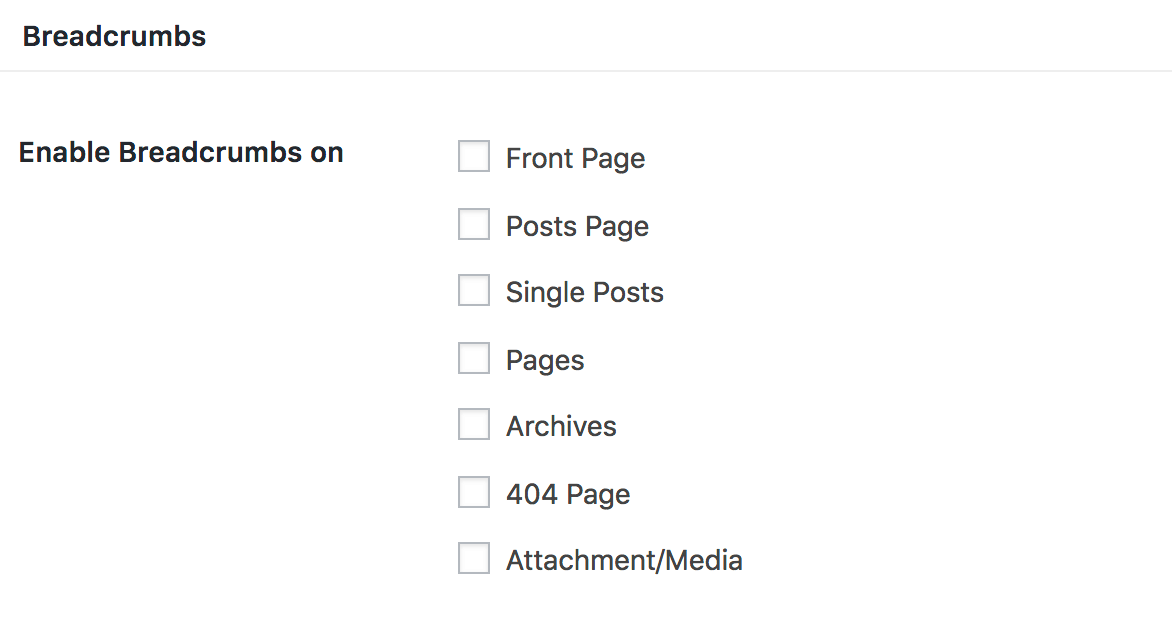 If you use Beaver Builder, you can easily integrate the Yoast breadcrumbs and configure them from right in the Customize menu.
The only downside to adding breadcrumbs, in my opinion, is that they sometimes detract from the overall appearance and layout of your website, but in exchange for the benefit you gain, I think they are well worth it.
Join our list!
Our blog, delivered to your inbox. Never miss a post!