Don't take our word for it! See what our clients are saying about us.
Susan and Amy made the whole process straightforward, and I was very pleased with the results. They are easy to reach, quick to respond, and pleasant to work with. I was nervous and unsure of what exactly I wanted, but they walked me through the entire process . I would highly recommend them to anyone looking for a great design team.
Rebecca Henderson Palmer
Columbus, OH
I am so happy with the website. It's exactly what I wanted! I can't wait to tell people about it. You've made me and Chris very happy….
Mika McDougall
Lancaster, Pennsylvania
I love my website! It's beautiful, professional, and easy to navigate. Sumy Designs was a great company to work with. As a business owner, I definitely appreciate their great customer service, projects done in an efficient and timely manner, and a final product that exceeded my expectations. Thank you Sumy Designs!
Juliana Thorbecke
I am so thankful, grateful and impressed with the work you and amy have done on our website and HOW QUICKLY IT WAS DONE. thank you.
Richard Maas
Lewisville, Texas
Working with Susan and Amy was a delightful experience, both professionally and personally. They walked me through every aspect of designing and getting my website up and running. Even after all was said and done, they are still answering my technical questions regarding posting to my blog, The Gang from West End. I highly recommend using Sumy Designs!
Sharon Hazard
Long Branch, New Jersey
Sue and Amy at Sumy Designs were extremely accommodating – I'm a perfectionist and had definite ideas about how my website should look. They did exactly what I wanted them to do and were willing to put in as much time as it took to satisfy. Their professionalism and patience are to be commended.
Leslie Wolfe Arista
Boston, MA
Our web site was done very professionally. We like the layout and the time frame was great. We will continue using you for any changes we might develop in the future and will tell others about your work and will recommend you to anyone we know that is looking for someone to create their website. Also, the price was very reasonable. Thanks for all your time and effort you put into this. We probably wouldn't have a website even now if we didn't find out about you.
Bonnie Owens
Aubrey, Texas
When it was time to update the look of the website, Sumy Designs quickly understood what we wanted and made it happen easily. Through phone calls and email correspondence we were able to make our new site appealing, informative and easy to navigate. Susan and Amy added creative touches to make the site professional and inviting. Thanks, Sumy Designs!
Susan Colin
Flower Mound, TX
One of the keys of running a small business is finding great resources to support you in doing work that is not in your area of expertise.I am so pleased to have found Amy and Susan of sumy designs to be my resource in the area of web design. They created a fantastic website for me. The process was not only painless, it was actually fun. They are focused, creative, talented, responsive and so easy to work with. I love my web site and I am so happy to have a team I can count on for my future web needs. Instead of being intimidated by growing and changing my site, I'm excited about what I can do next. I know Amy and Susan will advise me and help me make it happen. I'm delighted with them and give them my highest recommendation.
Kat French
Richmond, Virginia
Amy's work on the website for our charity event has been outstanding. In a very short time, she produced a great-looking website that has directly contributed to increased attendance this year. Her attention to detail and her responsiveness to questions or changes make it easy to see your event or business presented on the web just the way you want it to be. Thanks, Amy, for your quality work and your great customer service!
Leanna Giltmier
Lafayette, Indiana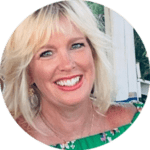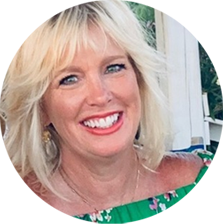 I love my new site! It's colorful, creative, functional and captures my personality to a tee! Thank you both so much for the beautiful job.
Michelle Wilson
Oklahoma City, Oklahoma
I know I could say thank you a thousand times – but seriously your work is really great! and all of the sites look perfect – thank you so much!
Christina Jancsik
New York City, NY
I wanted to take the time to personally thank you for all of your professional efforts in designing two websites for my business. I could not have completed my projects without your prompt response to my requests and without you working with me side by side to make important decisions. Please feel free to offer my name as a reference to any of your future prospects. Thank you again.
Shawn Cooke
Baltimore, Maryland
Sumy Designs designed and set up my web site. They have been very easy to talk to and I always receive a quick response to my questions. I was not very knowledgeable in the world of web sites and Google ads, yet they assisted me the whole way…Their assistance has been a great asset to my sales…I have tripled my sales volume since bringing them on board…
Craig Clifford
West Bloomfield, Michigan
Wow! I love my new website. Thank you so much for the efficient work you performed. It was hard to believe anyone could do such a beautiful site so quickly. I appreciate your willingness to let me have input into the design. You were so easy to work with. It was fun to be part of the process without feeling like I was a hindrance. Thanks so much for everything. I feel so confident now that I know the two of you will be there when I need you to freshen up the site or change information as my business grows. How could it not with such a beautiful, easy to navigate site!
Sherry Thompson
Susan and Amy did such a nice job on our company's website and it was such a nice easy process that I would recommend them to anyone with a small business. There price was fair and the quality was exceptional. The two of them are so responsive with any and all requests with no push back. We feel extremely confident that SUMY Designs gave us the best website for the money.
Nathan Quicksall
Thank you so much! I love the site and your guidance and expertise were so reassuring. You were great to work with and I appreciate everything you did to make the process as simple as possible.
Tina Montagna Tate
Philadelphia, PA
I hit a major snag while trying to backup and restore my old database, and I hadn't even had a glass of wine. So I closed the laptop and DM'd Amy first thing this morning. In true mommy style, she resurrected every last bit of my essential data and put it all back in place, in between chauffeuring her kids, fixing lunch and refilling drinks. I know how difficult it is to work in spite of constant interruptions. To me, she did the impossible – and she did it quickly and made it look easy.
Julie Marsh
Denver, Colorado
I've turned to Sumy Designs a number of times in the past few years for troubleshooting help with several different websites. Amy is always prompt to reply and willing to dive in and help. Whether transferring servers or solving an ongoing hacking problem, the job has always been completed in a timely manner. When I'm ready to hire someone to design my website, I'll absolutely go to Sumy Designs.
Kris Bordessa
United States
It is nice to get compliments on my logo and on my website daily. And i owe it to the ladies at Sumy Design. They really listened and did not stop until they designed exactly what I envisioned for my company. Clean, clear, and crisp are words that come to my mind about how beautiful and easy to navigate my site is.
Kelly Scott
Woodstock, GA
Sumy completed my project quickly and efficiently and provided me with an interface so I can easily add new pictures of my artwork whenever I'd like. Now I can have control over my website without being a web guru myself – they've got that part covered. As an artist I appreciate their fresh and original ideas and uncluttered design. And communication was excellent from beginning to end. Sumy's professionalism is outstanding. I've recommended them to friends and will continue to do so!
Stacy Bogan
West Lafayette, Indiana
You and Susan have been really, really wonderful to work with. I would definitely recommend your firm to folks.
Maria Millsap
Seattle, Washington
The site is wonderful and I have had some great feedback from those who have seen both! They are happier with this new one. You guys did a fantastic job and are great to work with. Thank you so much. We do love the service that you have provided and the quick response to our needs. You are the best and I would recommend you to anyone who asks!!
Lori Gagnon
Maitland, Florida
Amy & Susan,Great job! We love our new website. The process was well managed, timely, user friendly and cost effective. Sumy designs has exceeded our expectations in developing our website and the entire process was handled in a professional and proficient manner. We highly recommend your services!
Jeff Clark
Honey Grove, Texas
Finding Sumy Designs was absolutely the best thing that could've happened for our small, organic dog treat business. We had a general idea of the image we wanted to portray to our customers but didn't know how to make the magic happen. Susan and Amy made the entire web design process not only painless, but actually enjoyable. When we were presented with our website, I was moved to tears. They were able to capture the essence of our message and beliefs in a simple picture and design. They delivered our project ahead of schedule and have assisted us with our social media, blogging, SEO and countless other little helpful hints that can really make a difference when running an online business. I am proud to send potential customers, family and friends alike to our website and I always brag about my angels; Amy and Susan. It truly means the world as a small business owner when you can rely on others to lend a helping hand and help make your dream a reality.
Veronica Glynn
SUMY Web Designs provides exceptional websites and the staff are very helpful. Our website looks very professional and creative. We could not be happier with our design and the process of developing the website was very enjoyable. Susan and Amy are very knowledgeable and helpful, not to mention creative! Indiana Emergency Care is very pleased with the services provided by SUMY Web Design and would recommend them to any company/individual looking to develop a website. Thank you for your services!!
Dakota Hassan
I cannot say thank you enough to Amy for her help. I came to her with a very vague idea in my head for a simple blog, and I had zero experience and almost complete ignorance with computers, but Amy stepped in and that wonderful young woman took charge of everything until I found in my hands the perfect website of my wildest dreams. Within two weeks of my contacting her, Amy dived in and came up with the most fantastic pearl of a website design. It is true what she and Sue say about their being a small company that can do great things, for never in my life have I come across such timely and enthusiastic replies. Amy typically responds to my emails within five to ten minutes! Best of all, she really does show that she cares and again I cannot thank her enough for making my dream a reality so soon. I am visually challenged so I had to depend on her to teach me how to use the site, but she was always patient in explaining things I didn't understand and in working to ensure my site should show up compatible with my screen reader. I admit that I haven't had a word with Sue yet, but if she is even half as good as Amy is, I can bet she is absolutely wonderful. You can't go wrong with approaching Sumy Designs. Trust me, I've tried working with half a dozen large web designing companies but none of them is a match for Amy's little finger. They are not as sympathetic, interested and as flexible to suggestions and changes as she is. I've only known her for barely two weeks but I already consider her a veritable computer genius.
Jasmin
Brunei Darussalam, Southeast Asia
Are you ready to get started?