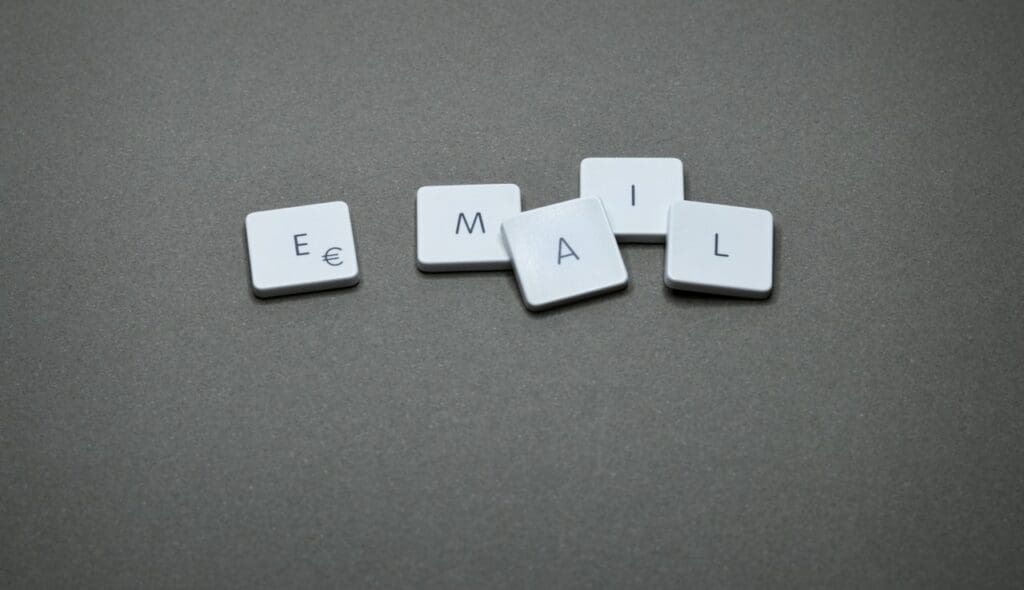 Do you keep all your eggs in one basket when it comes to your online needs? Email, web hosting, domain names all in one stop?
A lot of people do. Why? Because it's easy. Hey look, I can login here and get everything I need!
Not so fast. You might think it's a good idea to host your email with your web host. It's convenient. It's cheap. It's easy. But there's something to consider. What happens if your web host goes down? In that event, not only can you not get to your site, but you lose your email too.
If you visited this site in the last couple days, there's a chance you might have noticed some fishy stuff going on here. We got "upgraded" by our web host (a story for another day) and unfortunately, a typo was made when the server was configured. They typed in the wrong domain name for sumydesigns.com – it was off by just one letter! I won't tell you which letter, because there's no reason to send any traffic to that site.
But apparently, someone has bought that one letter off domain, and is sending everyone to spam sites. Diabetes products, search pages, speed testing for your site, and even some malware notices. If you were on this site in the last two days, there's a chance you may have seen one of those.
My site wasn't hacked. Nothing happened here. But my website was resolving to the wrong IP because of one single missed letter. It was an honest mistake, but the ramifications were huge.
It took about 10 hours for us to realize what the problem was. Then more time to fix it. And even more time for the DNS to propagate. In all, it was a two day ordeal with our site being out periodically.
The one upside to this entire fiasco. (Fiasco is probably not a strong enough word.) But the one upside – we host our email separately. We use Google Apps for our email hosting, and we use Mandrill for sending. And because of that, we never once lost our email. Our email came through during this whole time.
So let me say here and now and forever, it's a very good idea to host your email separately from your website. It's not that hard to do, and can keep your lines of communication open even when your site is down.
Join our list!
Our blog, delivered to your inbox. Never miss a post!