We can give you a website your customers will love!
Having a website is only part of the battle. It needs to be professional. It needs to be attractive. But it needs to work. Professional website design services are critical in today's competitive online environment. The visual first impression your website makes will have a huge influence over a prospective client's impulse to click away or to read further.
Sumy Designs focuses on not only providing beautiful website design, but on layouts that give your clients the information they're looking for - the oh-so-important first impression of your organization or business, the services you provide, or about the book you just published.
Find out how we can help you get an
that works!
Website Design Services

to Meet Your Needs
From simple to complex, we focus on a full range of website services catered to your specific needs. We know that your website's homepage is the first virtual glimpse that a potential client, customer, or other business entity sees.
A poorly designed and constructed website – or a difficult to navigate website - has the potential to not only decrease your chance of attracting customers or clients, but can damage your reputation as a professional.
Sumy Designs takes the time to understand your specific goals and develop a site that's not just attractive and well-functioning, but that promotes your business even when you can't.  Our web design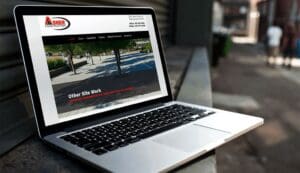 services include but are not limited to:
We realize the importance of competition. That's why we focus on services that enhance branding, communication, and engagement.
Whether you're looking for a mobile-ready website, a customized web application, or marketing solutions, look no further than Sumy Designs when it comes to your website. 
Whether you're promoting a book or you're a CEO of a large corporation, you need website designs that get you noticed. An attractive, well laid-out website is only the beginning.
For more information about Sumy Designs and our services, contact us today!
Are you ready to get started?