From veterinarians to doggie daycares, our pet web designs will put your business on the map.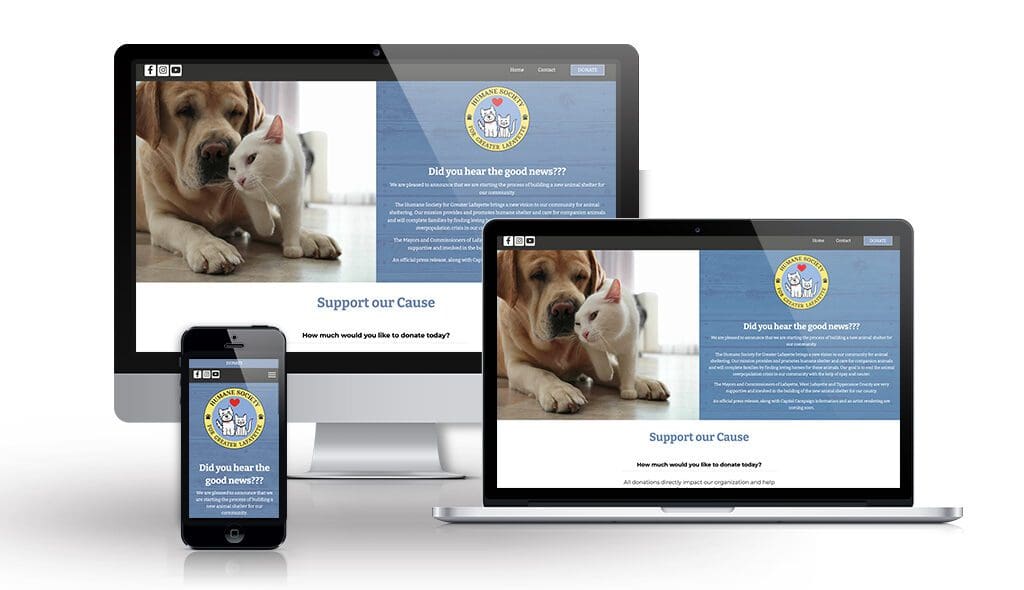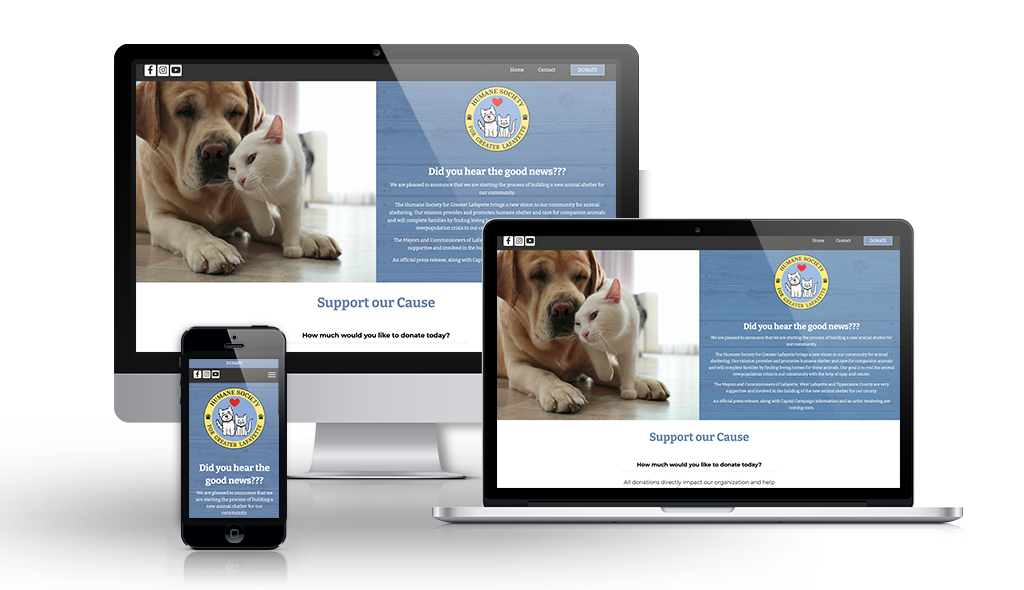 Humane Society for Greater Lafayette
Humane Society for Greater Lafayette / July 25, 2022
View Website
Responsive Websites
At Sumy Designs, we know that more than half of your website visitors are using their phone or mobile device to check out your website. Our website designs are created with mobile-friendliness from the start.
Search Engine Ready
You can have the greatest website of all time, but it only matters if people actually see it. Our websites are made with SEO in mind to help you attract new clients. 
Support
Your website needs care to function at top performance. We provide professional ongoing support for you and your website for as long as you need it.
Are you a veterinarian setting up a new practice or a home-based dog walker? Perhaps you've started a new business as a dog groomer, or you've opened a neighborhood pet hotel. You need a pet website design from Sumy Designs.
From breeders to doggie day care, grooming services to rescue groups, Sumy Designs provides the experience in website design you need to promote your services.
We love animals of all shapes and sizes. Our website designs are not limited to just cats and dogs. No pet website is too big or too small for us, whether you've just opened a pet store, a kennel, a local animal shelter, or adoption service.
Today every business relies on professional, user-friendly, and mobile accessible websites, whether you're a pooper scooper, a doggie house-sitter or walker, or run a pet taxi service.
As a small, independent or large business owner, you rely on transparent communication and a website to promote you, your skills and experience, and your dedication to your business.
You tell us about your business, your goals, and what you want your potential clients to know. We listen to you. We involve you in the process of website design and development from start to finish.
Our pet design services are ready to give your current website a facelift or to develop a new site from scratch.
Sumy Pet Website Design Services
A poorly designed website not only turns off prospective customers – it fails to convey a sense of professionalism. We develop websites that not only function well, but are attractive and promote your business, enhancing your professional reputation. 
Whatever you need, we've got you covered. Just a few of our services include:
Don't know how to convey your message to your audience? That's okay, we employ a staff of professional copywriters to develop website and blog content that meets your needs.
Competition is fierce out there, and we know the importance of branding and marketing.  We also know you need to communicate with your clients and engage them with your skills and your love of pets, and also with your professionalism and training.
A customized, functioning, and attractive website  is the first step to promoting and marketing any business today. Whether you work as an independent contractor or a multi-state animal rescue organization, look no further than Sumy Designs to spread your message.
For additional information about the services we provide or our development processes, contact us today!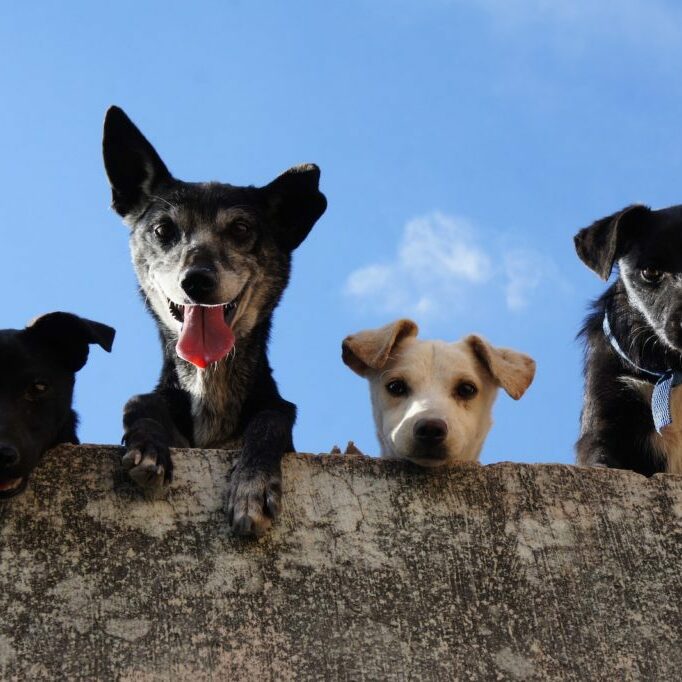 Frequently Asked Questions about
Pet Website Design
There's not one single answer to this question. A website design is quoted based on the needs of each individual project. Every website is unique and requires different components; we design and develop custom websites specifically for your small business. We'll ask a lot of questions, assess your needs, and give you a quote based on that assessment. Most of our sites run in the $5,000 range, but can be more or less depending on needs.