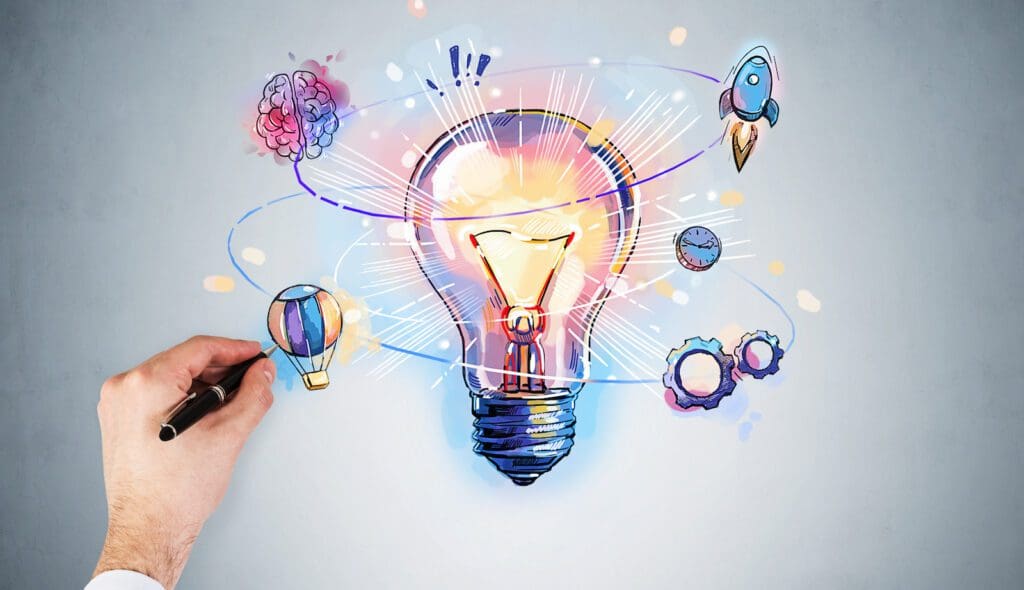 Having case studies on your website can be a really good way to showcase how you can help your customers. Case studies are different than testimonials. A testimonial is simply a past or current client relaying something positive about you or your business. A case study is an example of exactly how you or your business helped a person or business. This can be by increasing their revenue, increasing subscribers, increasing traffic, etc.
A case study is much more compelling than a testimonial because it includes additional data to support the nice things someone has said about you. A case study can include a testimonial, but it isn't only a testimonial.
What you need for a great case study
Business Information
If you want your case study to be compelling, it needs to be real. And the best way to show that your case study is real is by using real business information. Business name, location, what they do, even a logo for a visual aid. Every good case study should begin by showcasing the business you were helping. Of course, not all businesses will want this advertised, so it's very important that you ask. In exchange, they may get more traffic and of course a link back to their site.
Business Pain Points
A pain point is a persistent or recurring problem for a business. Maybe the business isn't getting enough customers, maybe the person needs to know how to find new clients. Maybe it's an operational issue, or a functional issue. For example, a business may have an issue that it takes them too long to deal with administrative tasks, client onboarding, or has problems with customers not paying on time. That would be their pain point. It's important in a case study to showcase what the business's problem was, so you can highlight how you helped resolve it.
Your Resolution
Once you've highlighted the pain points, the next step is to outline the resolution that you offered to the client. This can include drawings, renderings, a step-by-step plan, or just a well-written description of the proposal you presented. What did you offer to the client as a resolution to their pain points? Why did you suggest that course of action, and what was your proposed outcome?
The Process
Here is where you would spend time detailing the process of how you helped the client. Did it involve construction? Counseling? Consulting? How long did it take? Were there any hiccups in the process?
The Outcome
Finally, you'll want to include what the outcome of your plan was. Did it work to relieve the pain points, and if so, how?
The Timeline
How long did it take from start to finish and when was the work completed? Keeping an up-to-date case studies page shows that you are doing current, relevant work. Yes, it does take more time to maintain, but it'll pay off in conversions from people who visit your website.
A Great Testimonial
A great added benefit to a good case study is including a testimonial from the actual customer to go along with it. This shows that not only did you think you helped the client, it's confirmed by their own experience as well.
Photos
Nobody wants to read a book on your website, so it's really a good idea to include logos and various photos throughout the case study. Photos of the problem if you have it, the process, and the outcome. If you have good before/after photos, those can be great visual aids to really emphasize the work that was done.
---
A case study is so much better than a testimonial because it includes real data, evidence in the form of documents and photos and testimonials, and if you include real customer information, it really adds credibility and authority to your services.
A few websites we've worked on with case studies that highlight what they do include Eberly & Collard PR and TerraTherm. Every business is going to have different information and different data to highlight, so yours may not look exactly like these, but they are good examples.
---
The best method for setting up case studies on your WordPress site
If you aren't a web developer, then this may be outside of what is comfortable for you. There's no "out of the box" case study plugin that will create a perfect layout that's easy to maintain. And because case studies are going to vary from business to business, there's no one right way to create them. One of the easiest ways, if you are a DIYer and want to get some case studies up without having to pay for web design services, is to use your blog.
You can add a new post, and create a lovely case study layout using Gutenberg Blocks. If you are only using your blog for case studies, you could get by without categories but if you have an active blog, you can create a category for your case studies. This way, you can easily link to the category page that showcases all your case studies, but you'll also be displaying your case studies in your blog, which can be useful as well. AND, if you have an RSS Feed Newsletter like I wrote about in my last post, your subscribers will get your case studies in their inbox.
As a developer, I have my own methods for setting up case studies for clients that makes it easy for them to manage and add to without having to have a lot of design skills. I create custom post types using Pods and create custom templates for displaying the data.
Either way you go, having case studies is a boon to your authenticity, your reputation, and your business. I highly recommend.
Join our list!
Our blog, delivered to your inbox. Never miss a post!