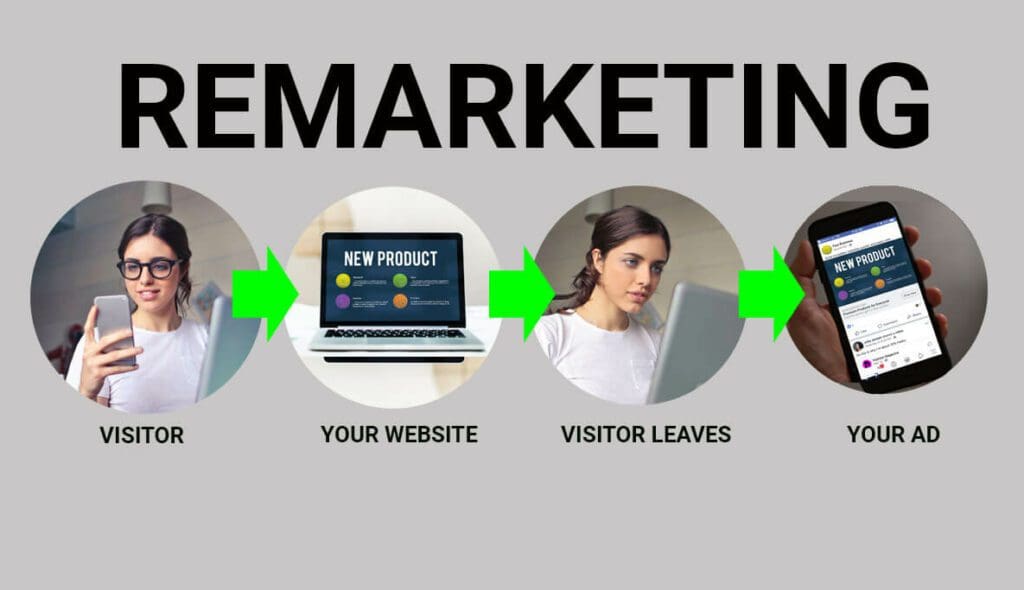 Let's say you have a customer that went to your website, loved something so much they put it in their cart, but then didn't ever check out.  Or maybe you provide a service and they viewed your content but didn't call or submit your form.  What happened?  Maybe they got distracted, or they wanted to wait until they got paid, forgot their payment information, or just needed more time to think about it.  You don't want them to forget about your great product or service, so what can you do?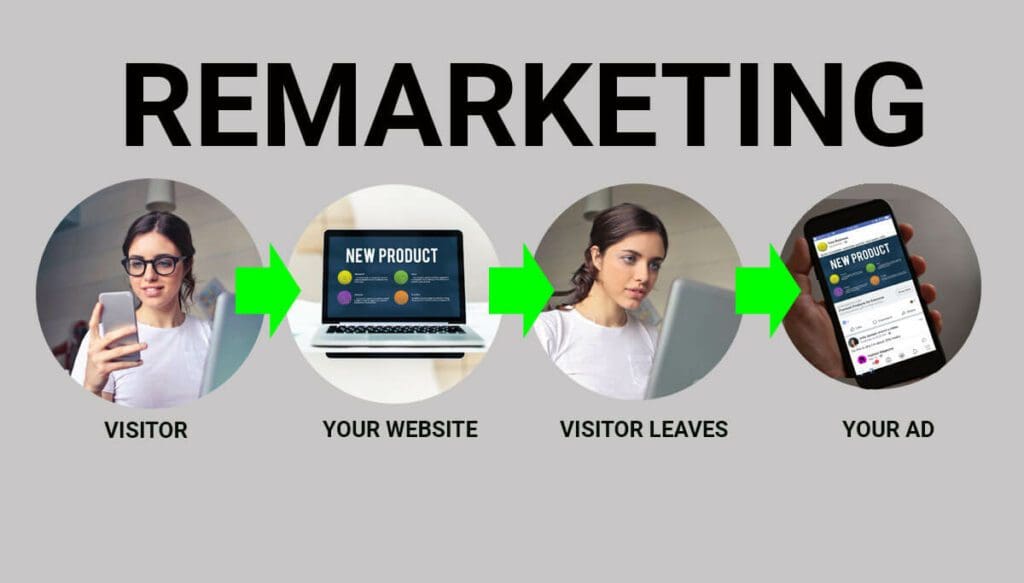 You can show them a remarketing ad!  Remarketing allows you to reach people who have already visited your website or taken some other action on your website.  For Google, you can show ads to people while they are browsing the web, watching YouTube videos, or using an app.  When remarking with Facebook, ads can show on a variety of placements on Facebook and instagram.  In order to utilize remarking with Google Ads, you need to install the Google Ads Tag and if you are using Facebook, you need to install the Facebook Pixel.  Once the Tag or Pixel are installed, you are ready to begin! 
How would a remarking ad help?
In the scenario above where someone viewed content or abandoned their cart, you can create a new audience of visitors that added an item to the cart (or viewed content), but did not visit the page after submitting their order – typically the thank you page. After the audience is created, create a new campaign that targets this audience with a relevant ad, maybe even featuring your new sale that will make them more likely to contact you or complete their purchase.
How much does it cost?
Cost per click and cost per conversion vary from industry to industry, location to location and by demand for both Google Ads and Facebook.  However, the cost per click and cost per conversion with remarking ads are typically lower than the average cost per click and with Google search and display ads. 
Is remarking right for your business?
In order to use remarketing, Google requires at least 100 active website visitors in the lat 30 days or at least 1,000 for search remarking lists.  Facebook recommends having several hundred in an audience from your website before targeting that audience with an ad.  If you meet these minimum requirements and want to reach an audience of people that are already familiar with your brand and considering your services or making a purchase at a lower than average cost per click, then it's time to see what remarketing can do for your business.
Join our list!
Our blog, delivered to your inbox. Never miss a post!