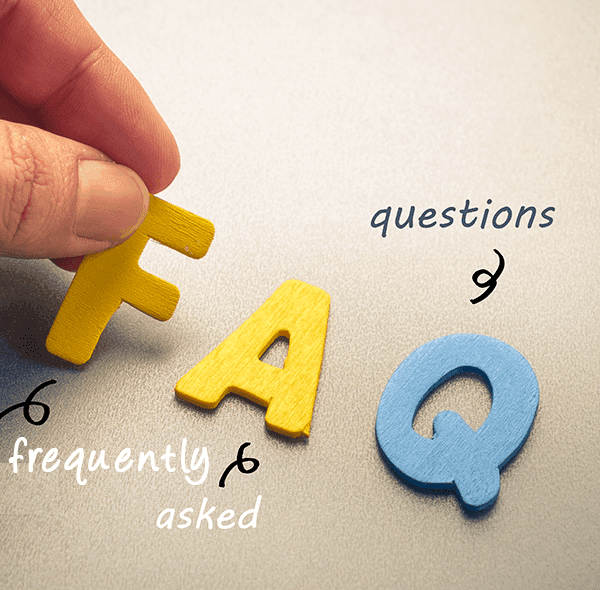 The FAQ page. It's pretty important, and yet so many people either neglect it or dismiss it completely. I'm a believer in the FAQ page and here's why:
Having a solid FAQ page will save you time by not having to answer the same questions over and over again.
A good FAQ page will drive conversions. If you can answer all your customer's questions before they ask, you're more likely to make the sale.
Your knowledgable answers to questions on the FAQ page will build trust with your customer.
The FAQ page can help can add to your SEO efforts.
What's an FAQ page?
For those that haven't figured this out, FAQ stands for Frequently Asked Questions. If there is a question people ask you regularly, then it needs to go on this page with a proper answer.
How to do the FAQ page well.
Put your most often answered questions at the top – so people are sure to find them.
Answer the question properly, but don't give them more than they need. No reason to bore them all lots of intricate details.
Link to more other pages with details when necessary.
If you sell products, link your FAQ to product pages whenever possible.
Include images when possible.
Be positive, and try to put a positive spin on your answers.
Invite your readers to contact you if they have more questions.
Keep it up-to-date. As you get new questions, add to the page!
Don't forget a call to action! If someone lands on your FAQ page, that's a really good indicator that they are interested in whatever it is you're offering. Don't waste this opportunity, give the an incentive to take the next step. A nudge in the right direction or even a coupon or special savings can help sweeten the deal.
A well done FAQ page can increase conversions and build your credibility with your audience. Don't neglect it!
Join our list!
Our blog, delivered to your inbox. Never miss a post!