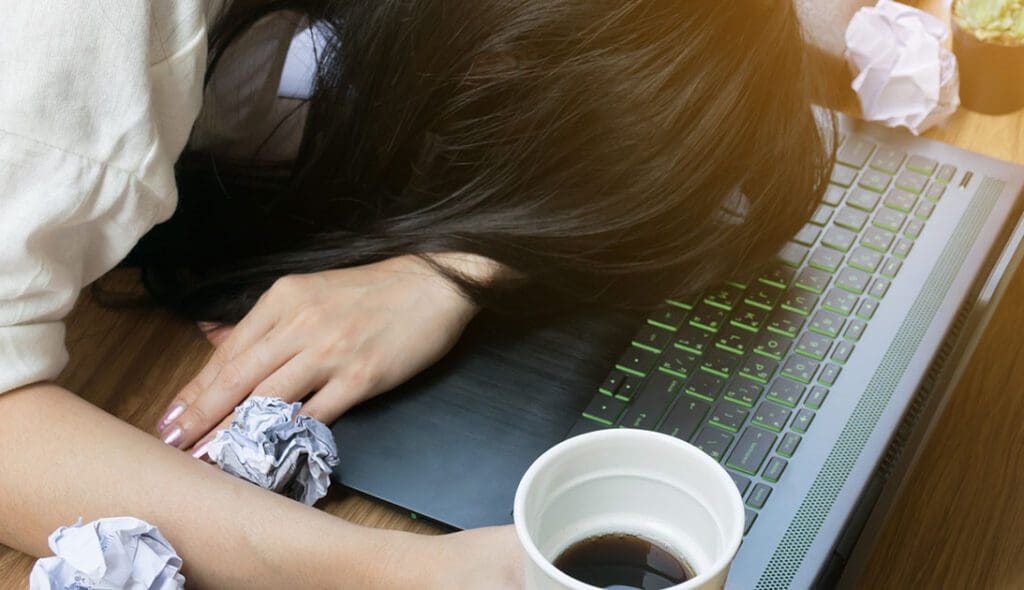 Your website needs content. And it needs great content. If you're a business owner, most of the time when someone lands on your website, it's not because they clicked on a funny meme. They likely didn't land there by accident. So if they are there, it probably means they have at least a passing interest in your products and services.
One of the biggest reasons people will leave your site, though, is because they can't find the answers to the questions they have. Which is usually because you haven't provided the content that they need to take the next step, buy the product, or contact you for services.
Why is writing content so hard?
There are a lot of reasons why content is put on the back burner.
It is often hard for people to write about themselves.
People are overly critical about their writing skills.
Busy business owners tend to put their own needs last so they can meet the needs of their customers.
People aren't sure what to write and get tripped up on their own expertise.
Why is content so critical?
When people visit your website, there's no salesman on the floor, ready to greet them, make the case for the product or service, and push that sale across the finish line. Your website IS the salesperson. And what you say on it is the case they are making. Having content that convinces the visitor that your business is the right choice, or that your product is the best, that's what convinces them to take the next next.
Who should write the content?
In my opinion, you should write your own content and here's why. You are the expert in your business. You know why you are the best at what you do. You know all your selling points. You know everything about your products and services. Essentially, you're selling your experience and knowledge and only you know all the reasons why.
I do have some pretty solid advice on how to get started on writing your own content, as well as what to do if you just can't do that. Let's start with the steps to take when writing your own content.
How to write your own content
Start with an assessment of what content your website actually needs. Make a list of all the pages of your site, from the homepage to the contact page. Here's an example of a typical website's page list:
Home
About Us
Our Services

Service 1
Service 2
Service 3

Portfolio
Contact Us
This is pretty standard for a service provider website. You are looking at 5 main pages and 3 service pages. Yours may be more or less depending no your business, but that gives us a started place.
(Why can't you put all the services on one page? You can, but it's better for SEO to separate them. And, if you write enough about the service, then having it all on one page makes for a long page and people may not scroll to the bottom to see them all. Whenever possible, separate your services out.)
Ok, so you have your page list. Now, think about how much content you really need on each page. The homepage may only need a couple of paragraphs. Your portfolio might just need a short introduction that goes along with your gallery. The contact page just needs a few sentences to let people know how to get in touch. In this example, the hardest pages will likely be the About page and the Service pages.
Here's how to tackle this content.
Start with the easiest pages first and knock those out. That means your contact page and your portfolio introduction. Write it up and set it aside for a day. Then look at it again, and edit. Poof, you're done with 25% of the pages.
Next, hit the about us page. Who knows more about you than you? What might people want to know about you? Who are you? Where are you from? How did you get into this business? How long have you been doing it? What makes you great at it? Why do you love it? What's your professional background or education? If you can answer all those questions, you can likely get an about page written up. Start by writing our your answers, then merge it into paragraphs.
To get halfway done, move onto the homepage. This is the introduction to who you are and what you offer. You don't want to be too wordy here, but you want to be wordy enough. Ask yourself these questions: what are people hiring me for? Why should some hire me? And what are the steps they should take to get started? If you can answer those questions, you've got your homepage done and now your website content is 50% complete.
Lastly, move onto your services pages. These are often the hardest part for people. For each service, think about the questions you get asked the most about what you offer. Write those questions down. Here's how the service page should go.

Start with an introduction to the service. What is it?
Next, move on to answering those questions. What do people want to know about it? Get all those questions answered. You could even do an FAQ accordion if you want.
Third, write about why someone would want to hire you for that service. What makes you great at it?
Finally, add a call-to-action which explains what the person should do to get started. Should they call? Email? Sign up online?

And now your content is done. Proofread it for errors or better yet, ask a friend to look it over. It's okay if it's not perfect. Nobody is perfect. But if a friend or coworker reads it, they are more likely to catch the stuff you missed.
And that's it, my step by step system for getting your content done.
A few writing tips:
Go ahead and write like you talk. Nobody wants to read your PhD dissertation. (If you actually have a PhD, which many of my clients do, then disregard this. Obviously someone wanted to read your dissertation.)
Avoid technical jargon. Your customers probably don't know the lingo.
Keep your paragraphs on the shorter side. People are scanners and don't like to read huge blocks of text.
Add subheadings to help people find what they want.
Lists are a great way to breakup content.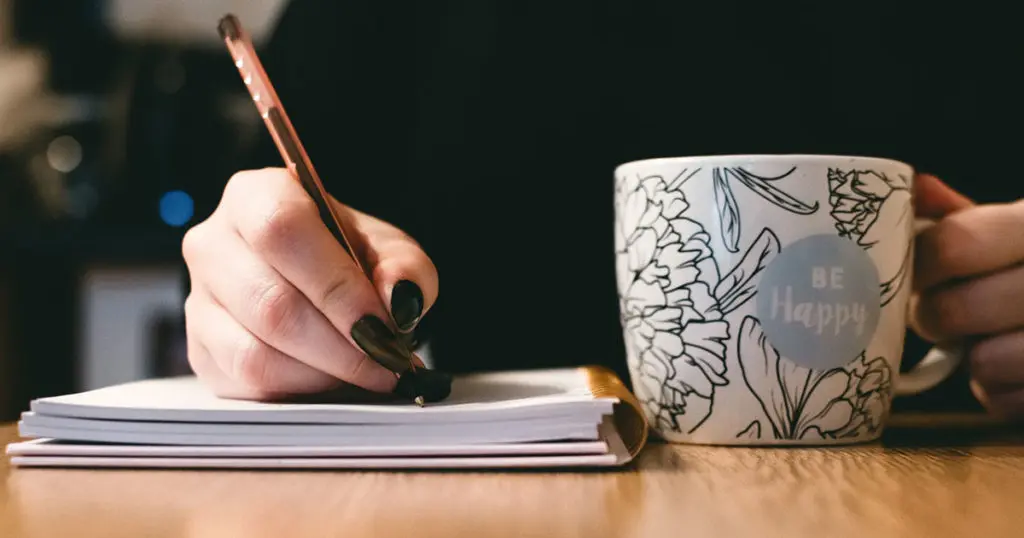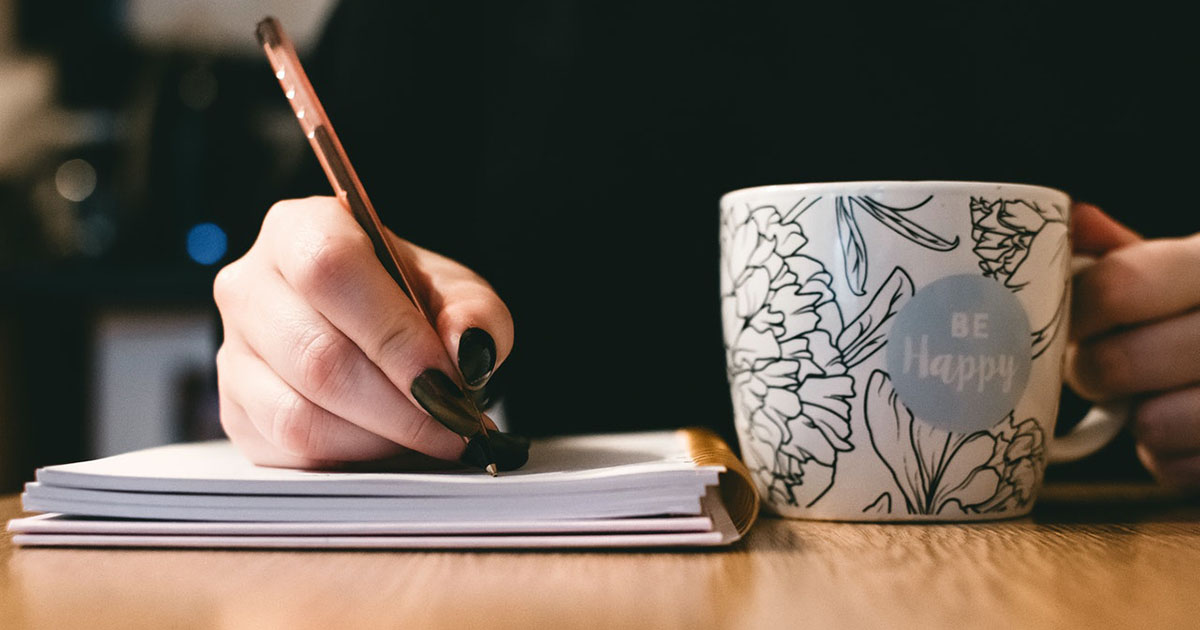 When should I start my content?
Yesterday. Last week. A month ago. RIGHT NOW. The main reason any website project falls behind is because we are waiting on content to be finalized. If you are thinking about getting a website, then go ahead and get started on this process now. Don't delay. It's going to be harder than you expect it to be, and it's going to take longer than you expect.
What if you just can't write your content?
I always recommend writing your own content because I think it's the best way to sell yourself, but some people just can't or don't have time to do it. So in that case, you will need to get someone else to do it for you. You can look for a friend, coworker, or family member to help, or you can hire a professional.
And you're in luck, because I have a whole section of our website dedicated to experienced, professional copywriters. If you're looking for someone to hire to write the content for you, look no further. You can peruse this list, reach out and find someone who will be a great fit for writing your website content.
My tips for working with a copywriter
Plan to have at least one phone call or video conference. Remember, they probably aren't an expert in your business, but you are. They need to get to know you and your services.
Be prepared to collaborate. They can do research to find out the general information, but they'll need to know about you, your history, and what makes you great to write compelling content.
Read the content they send you before you put it on your website. I can't tell you how many times I've found weird placeholders or other oddities in website content because nobody read it before it was put in place.
---
I know coming up with content for your website can be a daunting task, but it's super important. Make sure you make it a priority. Trust me, you deserve it.
Join our list!
Our blog, delivered to your inbox. Never miss a post!